Tuesday, May 17, 2011 at 11:52AM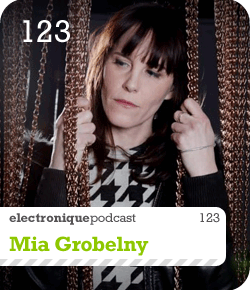 Mia Grobelny has a new podcast up on Italy's Electronique following the recent mix she made for Forward. Continuing to showcase her fluidity and grace, this mix keeps many of the tracks a secret.
In the meantime, those in Berlin can still catch her on a weekly basis at Panke on Wednesdays. She's also gigging frequently around Europe + Asia, and will be returning to Moscow to play at Gagarin Club on June 4th. If you are interested in this flightshare, please get in touch with vicki@forwardmgmt.net - enjoy!
Mia Grobelny // Electronique Podcast, May 2011 by ForwardManagement
tagged
DJ Mixes,
Mia Grobelny